Friendships are the Best Ships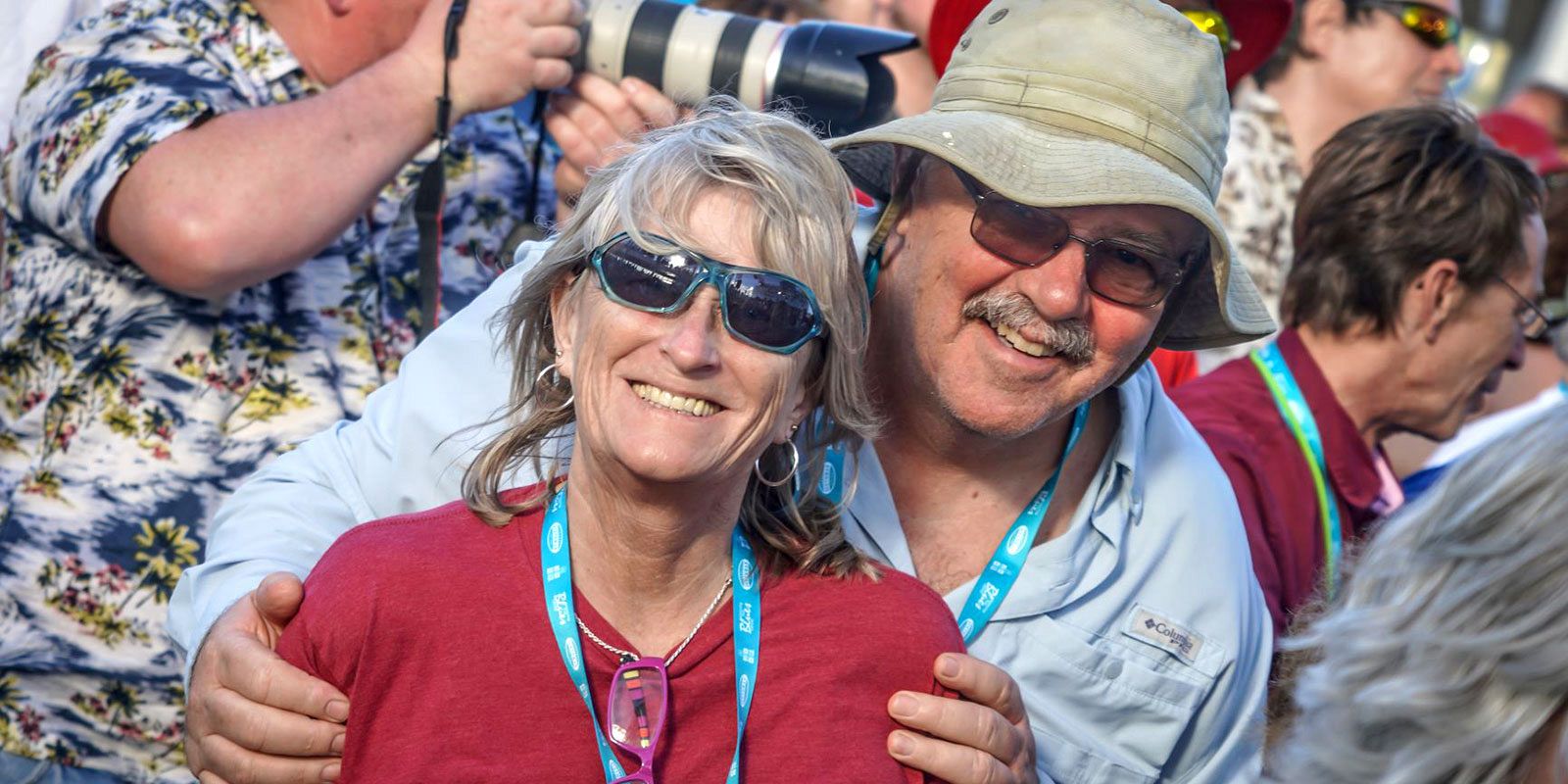 Moments That Make Life Rock
Friendships are the Best Ships
"We partied like we were kids again"
We have been on 26 Sixthman Cruises, beginning with Lynyrd Skynyrd's Gimme Three Days on board Carnival Fascination out of Miami in Jan 2007. We managed to go on all eight of the Simple Man Cruises, five Rock Boats, and five Keeping the Blues Alive at Sea cruises, including the one out of Barcelona in 2019. We also went on two Rombellos, and one Sailing Southern Ground, The Outlaw Country Cruise, The Weezer Cruise, Ships & Dip, The Elvis Cruise, and The Boaty Weekender.
It is almost impossible to narrow all of that down to one moment in time. There were special moments on every cruise, like Marshall Tucker disappearing into the fog about one a.m. on the Pool Deck. We could hear them but not see them. And you missed the craziest band of all, Bang Camaro, if you weren't on Simple Man 2009. But it would be remiss not to mention all the friends we have made over the years, both fellow cruisers, band members, and members of the Sixthman staff -- friends for life.
In 2014, we had been trying to get on the always sold out The Rock Boat. We finally succeeded and it required a trip to New Orleans, and what a trip it was. We went a few days early and partied on Bourbon Street like we were kids again. The night before the cruise was a pre-party at the Howlin' Wolf with three bands from TRB and a second line dance through the streets of New Orleans.
While standing in line, a couple from Helsinki, Finland came and stood behind us. Long story short, we spent two weeks with them touring Northern Europe and Scandinavia five years later in 2019 before we flew from Oslo to Barcelona to go on the first Sixthman Mediterranean cruise. Before our four month European adventure was done, we had spent time with 12 friends from Finland, Sweden, Norway, Germany, France, England, and Wales, who we met simply by going on many music cruises.