I get it now.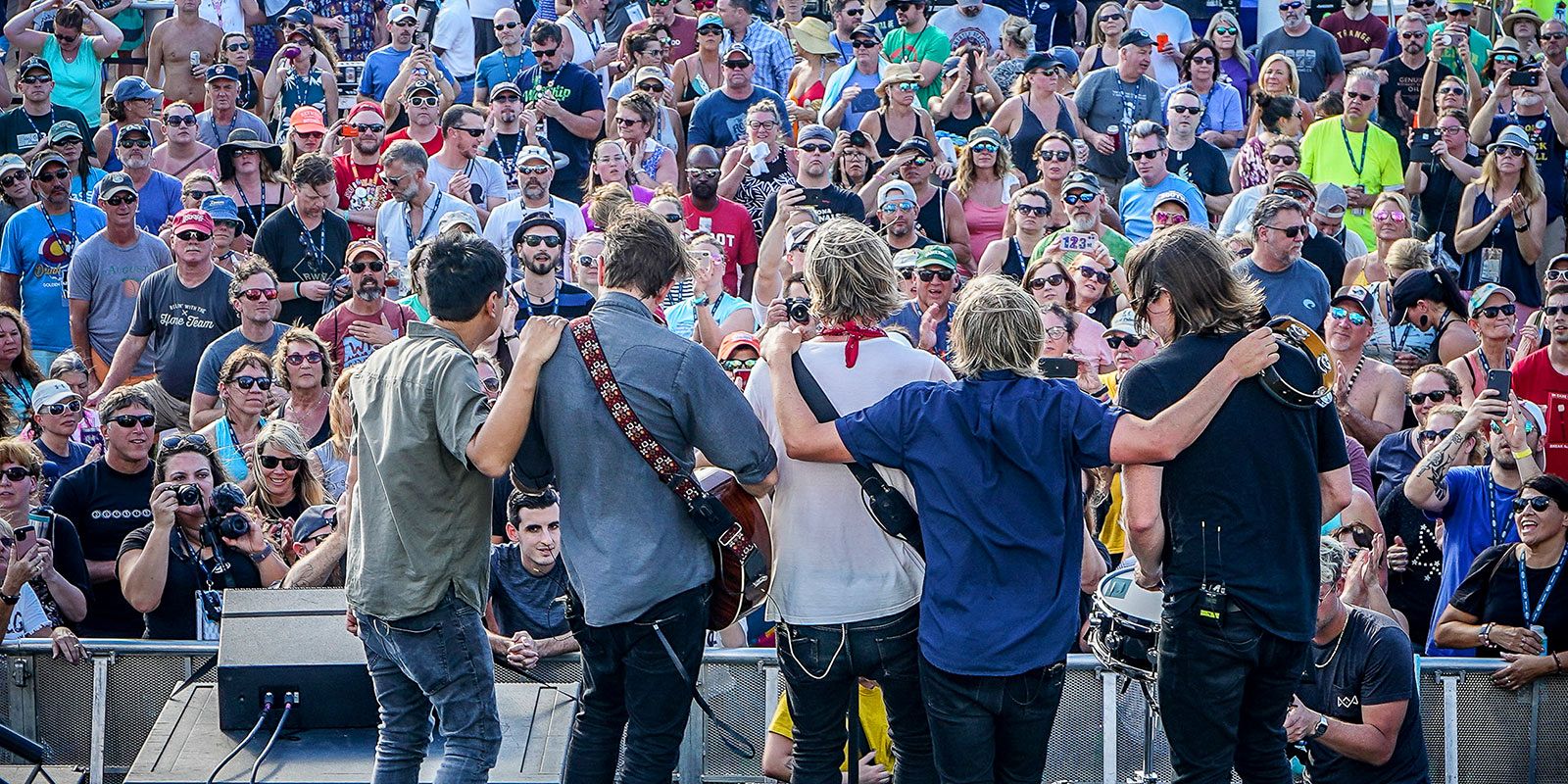 Moments That Make Life Rock
I get it now.
"I feel like my passion for new music has been re-ignited."
"The Rock Boat XX was honestly one of the best weeks of my life. I heard so much about TRB family and I totally felt it. I felt like anywhere I went I could have struck up a conversation with the people around me (and I did) and they would be awesome (and they were).
The bands and performances were so awesome. I knew NEEDTOBREATHE, Welshly Arms, and Switchfoot would kill it and they did. Switchfoot in particular rocked my face off. I've seen them live before but nothing like that. I've seen several people post about never hearing them before and falling in love, or having hesitations about them and completely having their minds changed, and it makes me so happy. After their epic last performance on the Pool Deck, and hearing about how much they were also loving The Rock Boat love. I got emotional when they had the crowd singing, "We Are One Tonight," and when they had everyone put their arms around each other and sing, "Live it Well." I was crying so hard!
There were also so many other amazing artists, I feel like my passion for new music has been re-ignited, and there are at least 4 new bands I'll be following regularly.
One of the other things I loved is how much fun it seemed all the artists were having too. There was so much love among them. They kept joining each other's sets, it was like one giant jam session. During the alumni all-star jam, and the finale performances on the last day, it was so much fun to see that many artists on stage together. They looked like they were having a blast. And seeing Motherfolk totally fangirl over Switchfoot in the Stardust Theater was great, nice to remember that artists can be fans, too.
I've just been blown away by this whole experience. I'm so glad I discovered this family and that now I get to be a part of it. "If you're on the inside looking out, it's hard to explain. If you're on the outside looking in, it's hard to understand". I get it now. "