King of The Rock Boat!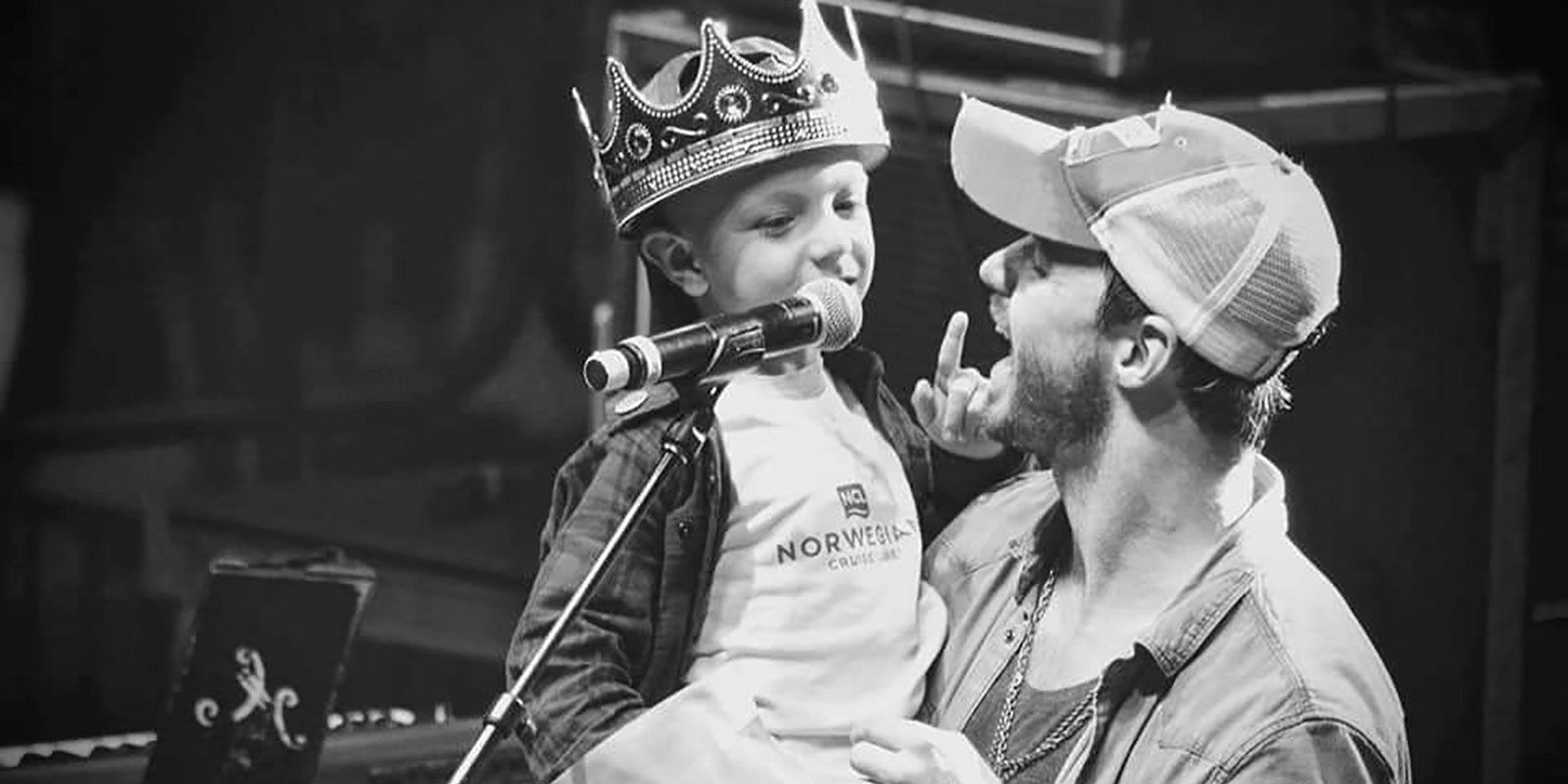 Moments That Make Life Rock
King of The Rock Boat!
"The Rock Boat has been so much more than just a vacation."
Every parent's dream is to see their child succeed, but to see him become King of the greatest floating music festival was beyond amazing...a dream come true.
To say that The Rock Boat is our favorite family vacation is an understatement. When we first set sail in 2012, we never knew that it would leave a mark on our lives that we would never forget. We were blown away by all the bands and our favorite Sister Hazel, who were playing on a pool deck stage - on a cruise ship - in the ocean! Was this heaven? Lonnie would say it was our sanctuary, our happy place, where we could be ourselves, surrounded by the things we loved the most. It was the perfect place for us, and even better with our family of 3.
A moment that will stand out forever was on The Rock Boat Rock Boat XVI in 2016 when the theme for the evening was Prom Night. We headed out to the Pool Deck where guests would be picked to go on stage to be entered to win Prom King and Queen. To our surprise [our son] Isaiah was picked! My husband, Lonnie, and I just laughed with joy. Isaiah stood on stage looking so handsome and was asked by the host, "Who are you wanting to win this for?"
Isaiah replied, "for my Mom and Dad."
Tears came down, and then a moment later, they chose the King. "We have our king. He was doing this for Mom and Dad. He is wearing Superman Slippers, your King ISAIAH!". He was crowned and the whole crowd cheered. Feeling the moment, he did his signature move - the worm. The crowd went wild! The whole night we celebrated; pizza, headphone disco, and then Isaiah was invited to sing at the Rock Dinghy show with Melodime where he performed "Lullaby."
The Rock Boat has been so much more than just a vacation. It gave us the music we love, friends from all over the world who have watched Isaiah grow up, and a love that surrounded us during the hardest time of our life after we lost Lonnie. It is those memories and friendships from each year that have brought so much joy to our lives. In 2021, it will be our 10th Rock Boat (11th Sixthman cruise). Isaiah and I will get to walk across that stage (with Lonnie in spirit) and feel honored to be part of this life changing community. We are Rock Boaters for Life!