"With the band"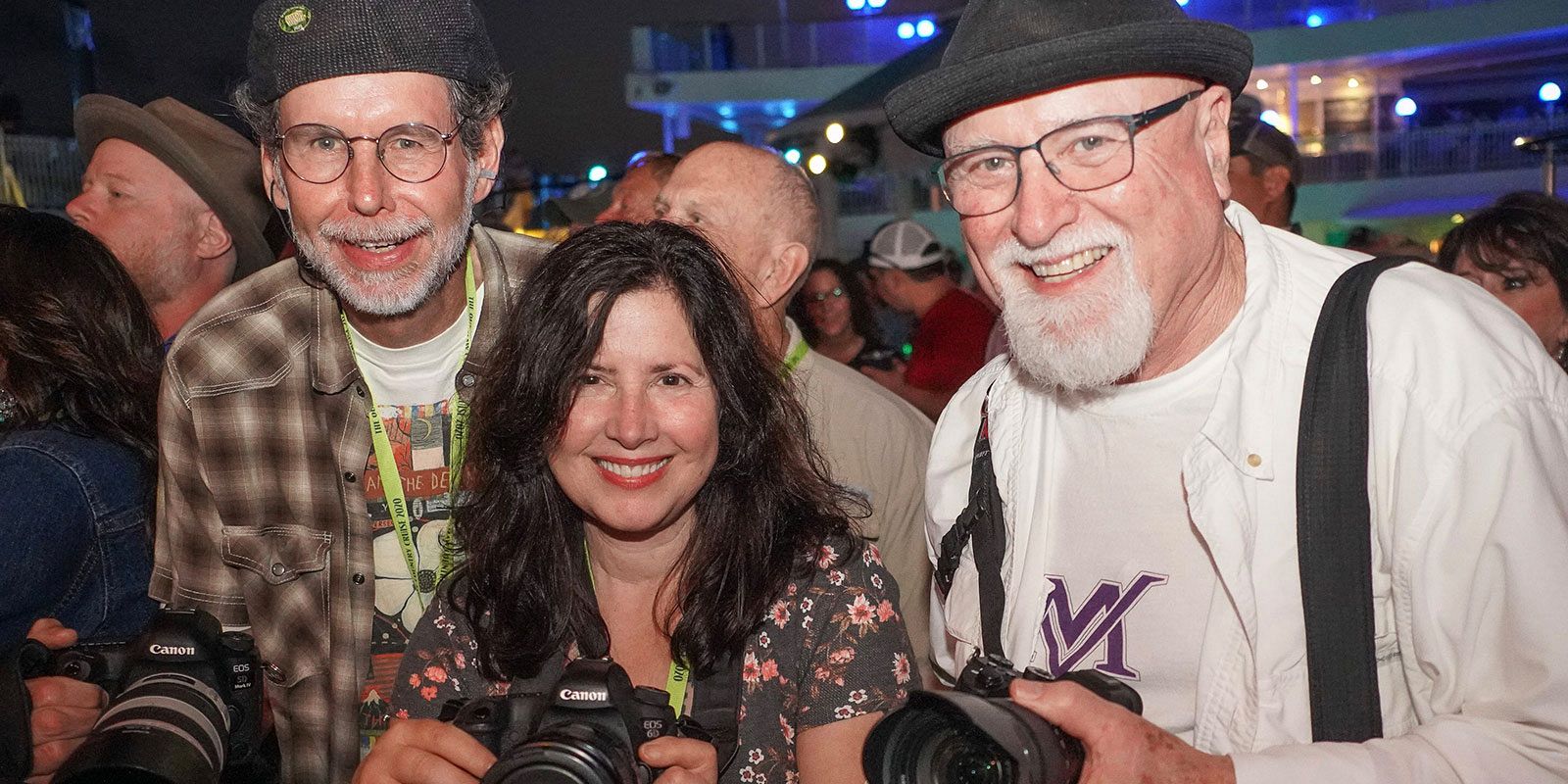 Moments That Make Life Rock
"With the band"
"The pure joy was felt and expressed in all the smiles around the piano."
I have sailed every year on Cayamo since 2013, and Outlaw Country Cruise in 2016 and 2020. Every one of those cruises has had more than one special moment that has kept me returning for more. As a freelance photographer and amateur vocalist, these cruises have given me up close access to many wonderful artists and opportunities to jam with both guests and professional musicians into the wee hours of early morning. On Cayamo 2019, during one of those wee hours, I happened to run into Michael Trotter of War & Treaty, a wonderful gentleman and performer, who knew me from photographing a variety of W & T performances. We bonded over both of us being from the same region of Michigan.
Michael gave me his trademark big smile and said, "Come on, Larry let's check out the singing at the piano!" We went to the artist's lounge where three musicians were seated around the grand piano. In the mix were members of Darlingside, as well as musicians from other acts. Then, with Michael knowing my Michigan connection, he began leading us through a bunch of old Motown hits and invited my participation. It may have not been the greatest vocal performance as we stumbled on some long-ago lyrics, but the pure joy was felt and expressed in the smiles around the piano. That evening was a moment in my life I truly felt like I was "with the band," an experience unlikely to occur at any other music event.